1750 to today
This website, authored by Jane (Dahlheimer) Heinrich, contains information extracted from her previous work "A History of the Dahlheimer Family of Minnesota, 1750-1987", printed and copyrighted in 1987 (U.S. Library of Congress Call Number CS71.D127  1987).  Additional information has been added based on data found since that date. 
Introduction
About the Author – Jane Heinrich
Dedication
In memory of Leonard J. Dahlheimer: a man who had great pride in our Dahlheimer name and our German heritage. Having a remarkable memory, he passed on the history and stories of the Dahlheimers of Minnesota. In the initial days of research he was an inspiration. His contributions shall not be forgotten.
            <![if !vml]>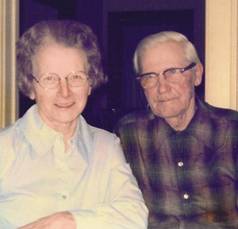 <![endif]>
                    Leonard and Auralia Dahlheimer, 1976
             <![if !vml]>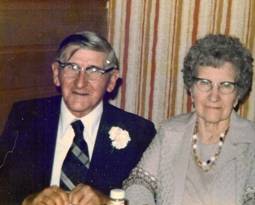 <![endif]>
                            Werner and Emily Dahlheimer, 1977
To my father, Howard Dahlheimer, who assisted in the research and kept me working at it over the years. Without the support of Howard and, my mother, Mary Ann, this history would never have been published.
             <![if !vml]>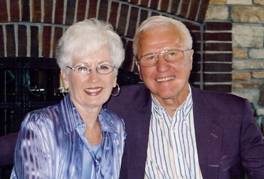 <![endif]>
                       Mary Ann and Howard Dahlheimer, 2005
About the Author - Jane Heinrich
My parents, Howard "Pete" and Mary Ann (Bell) Dahlheimer were born and raised in the area surrounding Rogers and Hamel, Minnesota. After their marriage they moved to Aberdeen, South Dakota, where their first child, Lynn, was born. They then moved to Denver, Colorado and on in 1957, I was born. Five years later, while living in Lincoln, Nebraska, their last child, Kay, was born. Unfortunately, Howard and Mary Ann had no boys who could carry on the Dahlheimer name.
In 1963 we returned to Minnesota. This move provided my sisters and me with the opportunity to get to know our grandparents, Werner and Emily Dahlheimer and Mabel and Leonard' Bell, as well as our other relatives. A summer didn't pass without us spending some time on our grandparent's farms. These memorable visits allowed us to share time with our grandparents and relatives, and to experience life on a farm. I can still remember how much fun we had "tagging" along with Grandpa and Grandma when they baled hay, plowed the fields, milked the cows, gathered eggs, butchered chickens, went to the mill and picked strawberries and raspberries. Such things were quite different from the "city-life" of which I was accustomed.
Upon our return to Minnesota, we resided in St. Louis Park and eventually moved to Golden Valley. Between 1972 and 1975 I attended Robbinsdale Senior High School. After graduation in June 1975, I enrolled in a four-year undergraduate program at the University of Wisconsin-Eau Claire. In December 1978, I graduated with a Bachelor of Business Administration degree with a double major in Management Information Systems and Business Administration. This education prepared me for a career in business data processing.
In February 1979, I started work with Cargill, Inc., a large privately-held company specializing in commodity marketing and various other agriculturally-related businesses. While at Cargill, I progressed from Programmer Trainee to Systems Analyst.
In August 1981, I married Joseph Heinrich, who was originally from Antigo, Wisconsin. Joe also attended the University of Wisconsin-Eau Claire and graduated in December 1978, with a Bachelor of Business Administration degree and a major in Accounting. It was in Eau Claire that Joe and I initially met. Following his graduation, he joined Peat, Marwick, Mitchell and Co., one of the "Big 8" public accounting firms. While there he became a C.P.A. (Certified Public Accountant) and Senior Manager. Our association in college eventually led to our marriage in 1981.
In February 1983, I left Cargill, Inc. to join Group Health, Inc., a local Health Maintenance Organization (HMO). While there I was a Project Manager in the Information Services (data processing) Department. My responsibilities included supervision of other programmers and analysts, development and management of computer systems, and involvement in department long-range planning.
In 1987 Joe and I lived in a three-story, "Tudor-style", brick home along St. Paul's Highland Parkway. We had no children as of yet, but our house, our cat "Mack", our careers and hobbies managed to keep us busy. Even so, our families remained important to us. Visits home (either to Antigo, WI, or Golden Valley, MN) were not all that frequent, but were held in high regard. I feel my parents, grandparents and relatives played a large part in helping me become the person I am today. I appreciate their support and love throughout the years.
In 1989 I left Group Health, Inc. to join IDS Financial Services as a lead programmer analyst.  Less than a year later I joined Northland Insurance Companies, where I was a Project Manager from 1989-1992.  By this time Joe had taken a new job with Midwest Coca-Cola Bottling, which eventually merged with Coca-Cola Enterprises, Inc.  This resulted in us moving to Atlanta, GA in 1992.  From 1992-1996 I worked in various information systems related positions with The Coca-Cola Company in Atlanta. 
In 1996 Joe had the opportunity to take a position with Coca-Cola Enterprises, Inc. in Paris, France.  Neither of us knew French so we started language classes in Atlanta prior to arrival.  The move was a real learning experience for both of us, not only in a new language but a new culture.  We discovered we LOVED living overseas.  As I did not have the right to work in France I decided to join various English-speaking women's associations which focused on social and cultural activities in Paris.  It was there that I had the opportunity to try my hand at the tourism business.  After taking a Tour Director training program in California, I volunteered to organize one to three day excursions in and around Paris for English speaking associations, under a program called Paris Voyageurs.  It was very rewarding.  In 2002, after five years it was time to move on, but this time to London.
Joe and I spent 2002 to 2004 in London, England -- another great city, country and culture to explore.  During our time in Paris and London we also explored other countries in Europe, making it our goal to visit them all, as well as northern Africa and Turkey.  During our time there, Jane also delved into Archaeology by participating in several digs, and began work on a degree in Biblical Studies. 
In 2005 Jane and Joe moved back to Paris, France, where Joe was Vice President of Finance for the European Group of Coca-Cola Enterprises.  Jane is retired. We both enjoyed living overseas and loved the opportunities to travel and experience new cultures.
<![if !vml]>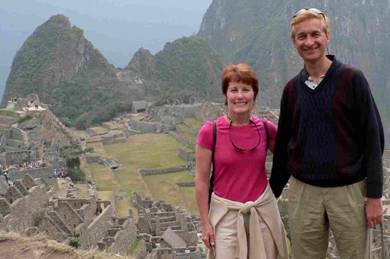 <![endif]>
Jane (Dahlheimer) and Joe Heinrich - Machu Picchu, Peru – 2005
In 2007 Jane and Joe returned to the USA and now reside in Atlanta, Georgia. Joe is currently VP, Controller and Chief Accounting Officer for Coca-Cola Enterprises.
My parents and and grandparents gave me a heritage which is rather mixed:
3/8 French (from Emily Bebeau and Rose Caouette)
1/4 German (from Werner Dahlheimer)
1/4 Polish (from Mabel Gromotka)
1/16 Irish (from George Washington Bell)
1/16 English (from George Washington Bell)
Although my heritage is primarily French, it is my German heritage that I have initially become interested.
In researching and documenting the Dahlheimer family history many details were required (ie: births, deaths, marriages, etc.). To obtain this information, I requested the assistance of many Dahlheimer family members. Because of the large volume of information needed and difficulties in obtaining the details you may find some areas which are incomplete or possibly inaccurate. I apologize for this and would appreciate hearing from you if you have any corrections or additional information.
Acknowledgements
Many people deserve thanks for their contributions to the book and the history.
Leonard J. Dahlheimer, for his initial assistance.

Howard A. Dahlheimer, and his wife, Mary Ann, for all of their help over the years.

Werner and Emily Dahlheimer, for the stories they told about their younger days.

Bernadette (Dahlheimer) Zahler, for the information she provided on her branch of the family.

Sister Corrine Dahlheimer, for her interest and assistance in obtaining information in Germany.

Joseph D. Heinrich, my husband, who helped in the editing of this book. He also put up with all my hours associated with this project and the expenses we incurred from the research.

Kay Dahlheimer, for arranging it so that I would have access to a word processor and for willingly taking the time to do all the photocopying necessary to produce the original book.

 

(Things are certainly much easier now with the internet!)

 

All of the people listed on the Family Group Sheets, for the details they provided regarding their families.

Various historical and governmental agencies, for their assistance and for having available the many documents and materials used in this research:

The Minnesota Historical Society, St. Paul, Minnesota.

The Geneological Libraries of the Church of the Latter Day Saints (Salt Lake City, Utah; Golden Valley, Minnesota).

The Hessen Darmstadt State Archives, Darmstadt, West Germany.

Hennepin County Courthouse, Minneapolis, Minnesota.

Anoka County Courthouse, Anoka, Minnesota.

Stark County Courthouse, Canton, Ohio.

Wayne County Courthouse, Wooster, Ohio.

Those people who assisted in translating the materials received from Germany:

Edith Thielmanns.

Ann Thorson.
Preface
My father, Howard, and I have always had an interest in our family history.
We first started research in 1976. Howard mentioned that there were Dahlheimers listed in the telephone books in St. Louis, Missouri, and Omaha, Nebraska. We decided that since the Dahlheimer name is uncommon, perhaps we might be related to them in some way. What occurred then yielded some interesting results. I visited the Minneapolis Public Library and went through all of the current day telephone books, looking for Dahlheimers. There must have been at least fifty Dahlheimers listed from all parts of the U.S. and some in Germany. We sent out a mass mailing to all of the Dahlheimers listed, ranging from St. Louis, Missouri, Omaha, Nebraska, York, Pennsylvania, Durango, Colorado, San Francisco, California, to Berlin, Germany. We got some interesting replies.
One of our contacts was Marian (Dahlheimer) Roberts in Durango, Colorado. She had been doing research on her branch of the Dahlheimers for quite some time. Over the years we kept in touch and were able to help each other in our research. I was able to assist her in connecting her branch of Dahlheimers with the Dahlheimers in Missouri and California. She was able to assist me in locating the town in Germany from which our ancestors originated. She was a great help in the early days of our research. Unfortunately, we have not been able to connect our branches of Dahlheimers, at least here in the United States. Both of our ancestors, though, did comne from Hessen, Darmstadt (a region in Germany) and we feel confident that eventually we will find a cornmon ancestor.
The other Dahlheimers Howard and I contacted did not provide us with any ancestoral links here in the U.S. either, unfortunately. I can say for certain, though, that most, if not all, of the Dahlheimers in Minnesota, plus a few in Ohio, are related.
Another person who was of great assistance was Leonard J. Dahlheimer. Leonard was 80 years old when I first met him and his mind was as clear as a bell. He had an avid interest in the Dahlheimer history and had many facts, stories and pictures to share. You will find many references to him throughout this book/history. My only wish is that he had lived to see our history in print (and now on the internet).  As only a limited number of books were printed it is with great pleasure that I finally make it available to the world via the internet.
Leonard provided us with a starting point. From there, we visited the Minnesota Historical Society, the Morman Geneological Library, various county courthouses, several people with the Dahlheimer name, Germany, and Ohio. As we learned new things we tried to piece together the life of the Dahlheimer family from the time that they left Germany through today.
Now that you have some idea about how this book/history came to be, read on to find out how YOU came to be here in Minnesota.
Introduction
The Dahlheimer Family story unfolds in chronological sequence, beginning with their life in Germany, continuing with their twenty-year settlement in Ohio, and concluding with their final settlement in Minnesota.
The first chapter/section, entitled Germany, provides information on the city and region in Germany where the Dahlheimers originated. Knowing the political and religious conditions at the time is important for understanding the reasons why the Dahlheimer family emigrated to America. It also provides insight into the hardships associated with the voyage to America. You will find that their voyages, Valentine's in 1847, Henry's in 1849, and Casper's family in 1852, was not an easy journey.
The second chapter/section, entitled Ohio, describes the Dahlheimer's first homestead in America. While part of the family lived and farmed in Ohio, the rest of the family traveled onto Minnesota.
The third chapter/section, entitled Minnesota, describes the time period prior to, during and after the Civil War. The Dahlheimers in Minnesota were farmers, just as their relatives in Ohio. This chapter shows where they settled, how they lived during the difficult times of the Civil War and the Indian uprisings, their involvement in the Civil War, and subsequent years. Included in this chapter are brief biographies on selected members of the Dahlheimer family.
The fourth chapter/section, Family Records/Tree, provides access to a database and index of family records and various reports which portray our ancestry graphically.